Design you web with Joomla!
Joomla! is an open source system for creating and maintaining web content. Is easy, versatile and with many advantages that provide power to your website.
Joomla! has an evolving community which works by improving the platform and creating extensions.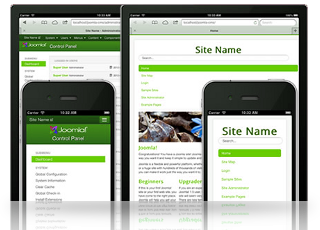 Some Joomla! important features:
Multilanguage
Native SEO support (URL, Metakeyword, Metadescription...)
Website map (sitemap)
More than 10.000 free or low priced suscription extensions
Content separated from design
Mobile ready
Easy and intuitive administration

Multidevice ready

Advanced user management
Compatible with the latest web standards (CSS3, HTML5...)
Banners management
Contact form
Last develop tools (Bootstrap, Less, Iconmoon...)
Create, update or upgrade Joomla!
We can create your Joomla! website beginning by designing your responsive template to show your web in all kind of devices.

We can also Upgrade to latest Joomla! version, as recommended. We can offer you all our experience about this.
The version upgrade incorporate many general and security improvements but isn't an easy task, especially among higher versions.
Trust Digital Disseny to do this process without problems. We can upgrade your current website to Joomla! version 3.
Update and develop Joomla! extensions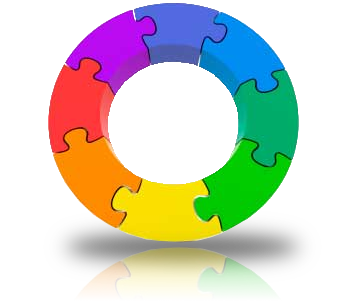 An outdated or deprecated extension can stop your web evolution.
Don't worry, we can adapt Joomla! deprecated extension and update it to work in new versions.
We are Joomla! extensions developers, and we could create whatever you can need. Meantime, visit our extensions. All are ready for Joomla 3!